What We Control - Twitter Space
Join us for a recap of the week, POAPs and Prizes!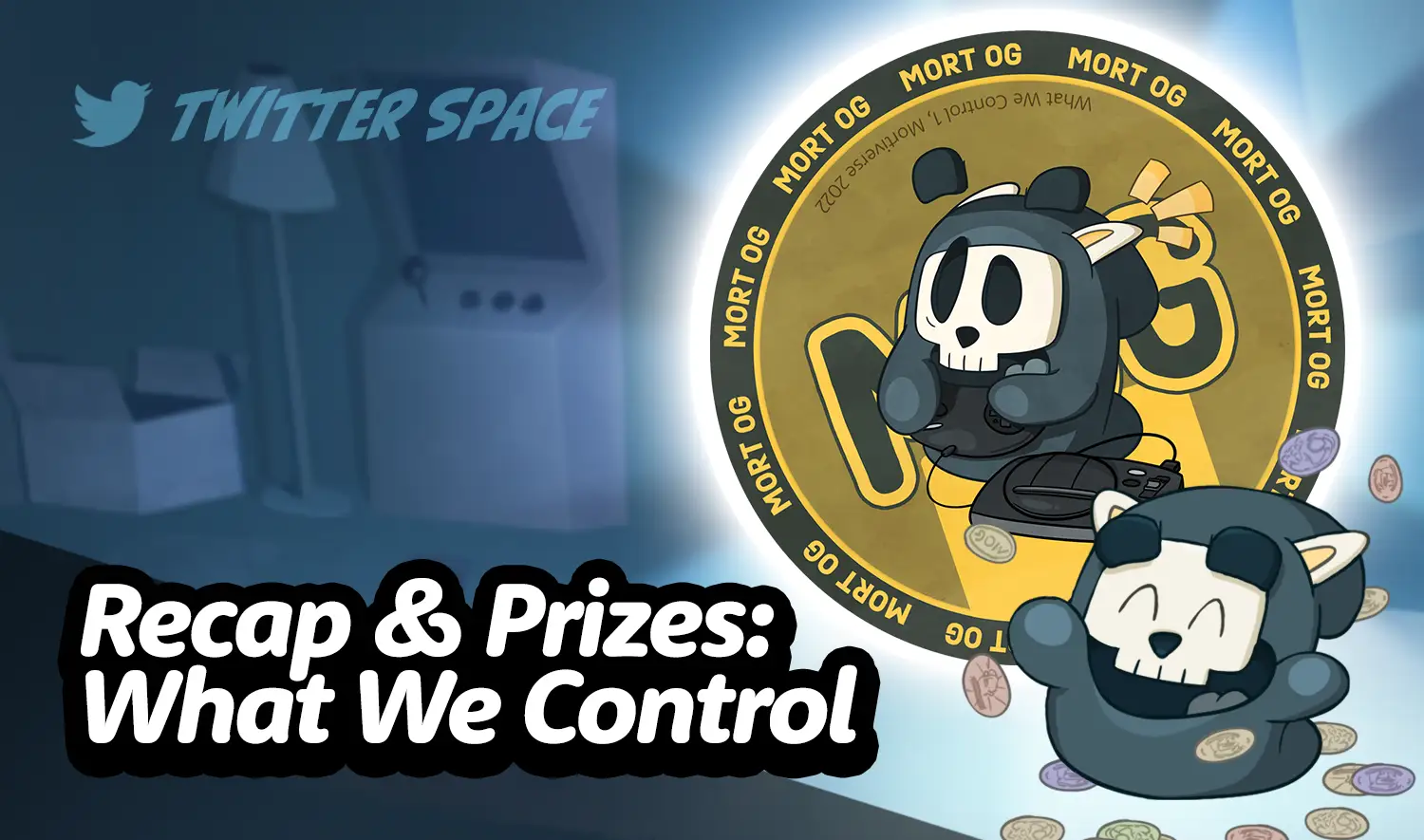 We're going live on Twitter Spaces!
We've had a great week of insightful and intimate discussion among the community about this week's topic. We can really see the community growing together already!
On this Twitter Space, we'll be going over the highlights of the week's interactions, as well as giving away some prizes - and, of course, everyone who attends will have the opportunity to win this week's MOG (POAP), so watch out for that!
Join us in a couple of hours for Community, POAPS & Prizes!

Can't wait to see you there 👻🥳https://twitter.com/MortiverseTM/status/1580576403208040449 https://twitter.com/MortiverseTM/status/1580576403208040449

— MortiverseTM (@MortiverseTM) October 7, 2022
See you there,
#GoodTimesAhead